Your Health,
&nbsp&nbspOur Priority.
Best Stem Cell Therapy in India
We Are Most Experience Stem Cell Therapy Hospital In India
Stem Cell Center India Giving High Success rate Stem Cell therapy in India for various Chronic and acute Diseases. There are various reasons to choose India for your Stem Cell Therapy Treatment.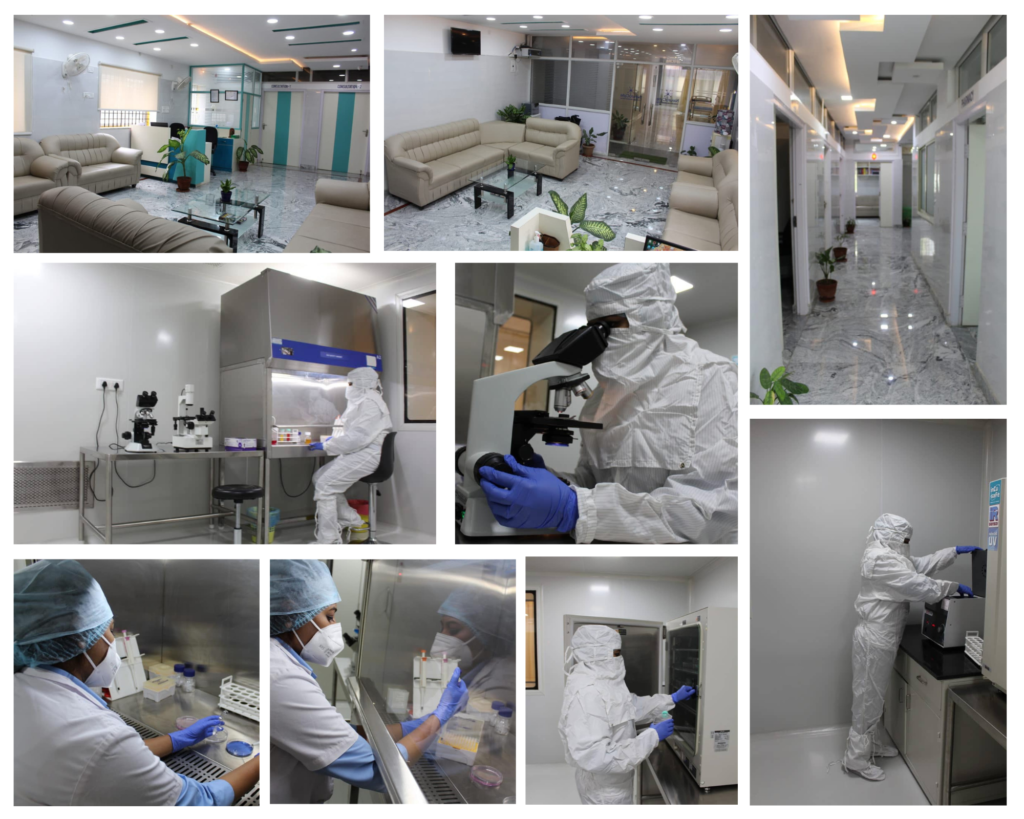 Top Stem Cell Treatable Disease
Stem Cell a New Innovation in field of medicine. Since it is an innovation, it is still being studied by the scientist To know the full potential of stem cells. And to what extent stem cells can be utilized for the betterment of humankind. Stem Cells are known to have a very potent property to treat various medical conditions. Due to its potential to develop into a cell of the desired type. Specific to the therapy's target organ, different stem cells are utilized for different kinds of diseases.
Stem Cell Treatment is a new Idea that has taken treatment procedures to a whole new level. It is beneficial for the patients for its non-invasive and regenerative properties. Due to its regenerative properties, Stem cell therapy can be employed to treat various degenerative diseases, like Autism, Alzheimer's, Optic Nerve Atrophy, Multiple Sclerosis. There are zero risks associated with Stem cell therapy treatment.
Over the years, Stem cell Center India is an active participant in the research and development of stem cell therapy treatment. And how it can give the patients satisfactory results to fulfil their dream of being healthy. Our goal is to utilize stem cells' power to such an extent as to provide a range of stem cell therapy for several diseases and disorders. Choose Stem Cell Therapy in India for Treatment with promising results and a good healthy life.
What Is Stem Cell Therapy?
Stem cell therapy is an arrangement of procedures utilized to replace and rejuvenate cells damaged or worn-out cells by the disease with a healthy cell. Even though stem cell treatment is new, but the applications and advantages are vast.
Stem cells are the cells derived from the bone marrow, adipose tissue, or umbilical cord of a human. Also known as the body's fundamental cells, they can be matured into any tissue cell type in the body. In stem cells, the cells move to the injury site and develop a new cell to replace the damaged or disabled Cells.
Stem cells can multiply and renew themselves indefinitely and can be developed into healthy nerve cells, muscle cells, or immune cells. In stem cell therapy, the cells are obtained from the patient's body. Then they are kept under laboratory conditions where they mature into the desired types of cells that are required to treat a specific disease condition of the body.
Why Choose Stem Cell Center India?
India is now recognized as the medical Hub for Stem Cell therapy. Thousands of international patients across the world every year visit India for their medical treatment. India is now a booming industry for medical tourism. High-quality healthcare services are available in India. India is now competing with developed nations like the US and UK in quality of Treatment at the most affordable costs.
Stem Cell Center India has the most modern diagnostic and imaging equipment, including the subcontinent's most advanced MRI and CT scan technologies. Stem Cell Centre India provides services of the World-Famous Doctors and Stem Cell Therapy Experts at an affordable cost in the following cities of India :
Mumbai
Delhi
Bangalore
Chennai
If you are looking for the Stem Cell Center India, all you need to do is fill in the details and send them to us, and we will get back with the most cost-effective treatments for you. Why are you waiting? Get the best Treatment here? Come to India once and give us a chance to serve you our best hospitality services.
Which Are The Best Stem Cell Centers In India?
India is increasingly becoming the Expertise over the sphere of medical health care. The truth is there is no Scarcity of hospitals of the international standard over the Indian Continent. Several centers and hospitals are known for Providing stem cell therapy to global and Local patients at a much affordable cost. Some of the best treatments Accessible with latest Technologies Supported by state of the art equipment and facility play a vital role in Serving Best-quality stem cell Therapy treatment.
The Indian hospitals Providing stem cell therapies are known to have State of The Art hospital infrastructure with Dedicated medical staff and highly qualified stem cell Therapists, and doctors specialized in Providing stem cell therapy. All of the Indian cities are known to have the Best In-class Success rate.
Our Stem Cell Centers are Located in the Prominent cities of India Like Mumbai, New Delhi, Chennai, and Bangalore. Equipped With World Class amenities for patients satisfaction, We are known for our high-quality hospitality for the betterment of patient's health.
Give us a chance to prove our words by choosing Stem cell Center India for your Stem cell Treatment.
What Is The Cost Of Stem Cell Therapy At Our Center?
Fair Pricing Of Stem Cell Therapy In India Medical infrastructure Is Also A Factor that gives hope to the patients who are in search Of Stem Cell Therapy. Stem Cell Therapy Cost In India Is Low But The Medical Facility Provided By The Stem Cell Centers Are Up to The Notch.
India offers Stem Cell Therapy Cost far below what would cost in the USA or other Western countries.
The cost depends on the therapy, while the standard Treatment that goes this way – while in the US it costs around 60,000 dollars and the same in Singapore would cost you in between 22,000 dollars. But, in India, it can cost you almost between 60 to 70 % less than that.
Patients worldwide are known to look at India to be the hub of the medical tourism Industry for highly affordable and cost-effective stem cell therapy. The treatment cost here would be around 25 per cent of what it would cost in the other parts of the world, besides having no waiting period for the stem cell therapies here in India.
Why International Patients Choose India For Their Stem Cell Therapy?
There are many reasons for India having a famous medical tourism Industry. One of the main reasons is its Affordable stem cell therapy treatment. In contrast to western counterpart countries like the united states and the united kingdom, a medical facility in India costs as much as 60-70% less, making it the best option for international patients to go for stem cell therapy in India. With Stem Cell Centre India, affordable cost, international connectivity, no communication gap, and various other reasons, India is a hub for medical tourism.
Stem Cell Center India : New Delhi – NCR, Mumbai, Chennai and Bangalore
contact@stemcellcenterindia.com